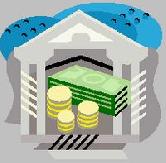 The next time you have a moment, try a simple exercise: write down the five biggest risks facing your company, the five biggest opportunities on the immediate horizon, and the five most important pieces of information you are lacking that could have a huge impact to future success. You may be surprised to see business sustainability concepts are all over the page. The ability to connect the dots on the paper requires the right business intelligence resources to capture and leverage the information. Consider sustainability as a profit center: crazy talk or real possibility?
According to an Aberdeen Group study, The ROI of Sustainability: Making the Business Case, top performing organizations view sustainability as a "must have" strategy for long term business viability and success.
Whether your company is just becoming familiar with the concept of business sustainability or is sustainability leader in your industry, sustainable performance can no longer be viewed as an option. If valued by your stakeholders, sustainability can become a risk or an opportunity. According to BSR, reviewing and reflecting on business sustainability strategies is especially important for companies with investors who care about why and how they expect to create value with their efforts.
Business sustainability can reduce business cost

: Sustainable business strategies of waste reduction, energy efficiency, and other operational efficiency measures reduce costs and enable competitiveness. By adding general eco awareness or simply incorporating a few sustainability concepts into and existing supply chain as best practices, companies can proactively address

supply

stability and quality issues from a different perspective.
Business sustainability can Improve sales: Business reputation matters. Developing and delivering commercially successful products and services that build customer loyalty are essential in today's markets.
Integrate sustainability concepts into product and service development
Shift sustainability from a cost add-on to a value driver
Change perceptions to build stronger brands
The result: increase sales, new revenue streams, improved brand loyalty. Leading companies are implementing sustainability concepts that reduce cost and value. Here are some ideas:
1. Office Energy Consumption – Evaluate the average energy use per square foot of office space and implementing best practices to reduce: energy consumption studies, efficiency practices, equipment modifications, etc.
2. Employee Commuting – Offer employees incentives to ride public transportation or participate in car/van pooling.
3. Employee Telecommuting – Reduced office space and transportation as a potential win-win-win practice for businesses, employees, and the environment.
4. Sustainable Design – Consider materials selection, energy consumption, manufacturing, product use and operation, and final disposition, early in the product development process.
5. Water Conservation – Manage water entering the company and look for opportunities to reuse water.
6. Management Systems – Raise eco awareness and company commitment through established sustainability policies, standards, metrics, and self audits.
7. Environmental Philanthropy – Beyond just corporate volunteering efforts, provide access to technology, engineering support, information and research that benefits the local community and the environment.
8. Packaging – Focus on using as little packaging material as needed and making packaging as recyclable as possible.
9. Pollution Prevention – Keep attention on both source control and waste reduction
10. Recycling and Waste Reduction - Anywhere there is a trash can, there should be a recycling bin.
11. Resource Conservation – Consider material and energy consumption across the entire value chain…reduce, reuse, recycle.
12. Printing Less – Paper makes up about 35% of a typical company's total waste stream
13. Go Digital – Reduce paper use and get contracts and documents signed more quickly by using electronic signatures.
14. Sustainable Partnering – A key aspect of business sustainability is making sure that you manage your supply chain and partner with companies with similar values.
15. Sustainable Education and Development - There is always more you can do to make your business more sustainable. Encourage education and innovation within the organization.
Integrating sustainability concepts into core business functions makes companies more nimble in this fast-changing world. It makes brands more attractive to consumers and retailers, and its management more respected by employees and the financial markets. In short, the drivers for improved business sustainability equate to improved performance. Can sustainability be a revenue generator for your business? Contact us to find out how!