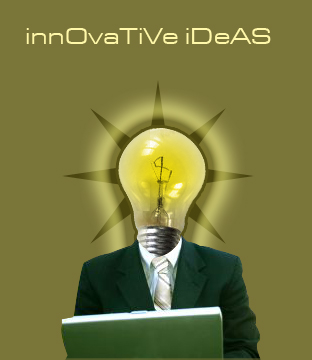 Continuing with yesterday's discussion of the evolving face of business innovation, our sustainability consulting practice now probes the role of the supply chain and a company's business development processes. As the need for creative solutions increases in a more dynamic economy, the question becomes: How does an organization implement sustainable supply chain management strategies to facilitate a steady stream of business innovation?
Following this train of thought, our sustainability consulting resources lead us to the Harvard Business Review post, Procurement's Best-Priced Deal May Stifle Innovation. This article examines the strategic role the supply chain plays in a company's creative and competitive success.
"Every single innovation conversation I've had recently with business unit leaders, product managers and/or marketing executives invariably focuses on the importance of partnership and collaboration with their best suppliers and vendors…The challenge is making procurement as explicitly accountable for enabling innovation as it is for controlling costs." -Michael Schrage, a research fellow at MIT
Our sustainability consulting firmly believes that the supply chain is not only a critical source for innovation but is in fact the foundation for business sustainability. Through our own eyes, we have witnessed a rapidly increasing number of companies creating strategic sourcing and procurement guidelines aligned with mutually beneficial sustainability concepts. Of the many action, two of the notable strategies directly tied to sustainable supply chain innovation include:
Supplier Integration: Integrated processes with suppliers to improve communication, increase efficiency, and ensure common sustainable processes.
Customer Expectation Translation: Sustainable product expectations clearly communicated down the supply chain to material and service providers.
Business improvement has long been driven by a wide variety of business sustainability goals and objectives. While sometimes falling under project headings of continuous improvement, business optimization or even business synergies, companies across all industries have long been searching for sustainable value. Today this search has a new name and an expanded perspective beyond the internal working of the organization. Our sustainability consulting encourages the business world to harness the overwhelming value of the innovation with in their supply chain.