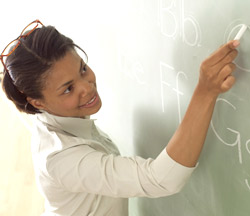 To manage stable operations requires sustainable source of quality supply. The businesses we speak with today have a growing concern with the health and future of their supply chains. In fact, many companies cite supply
risk
as a high business priority for the next few years. Some organizations are turning to sustainability as a potential solution.
In today's global business environment, it is rare for a company to own an entire product or service value chain. Business operations rely heavily on external sources. This has made the supply chain a
critical
component of business success.
According to a recent
post
by Harvard Business, major companies are changing their view of business sustainability issues. By coupling supply chain
best practices
with business sustainability strategies, many companies are opening the door to improved consistency and reliability of supply, even in these unstable economic times.
We find that many of the companies we work with and follow are implementing new sustainable supplier qualifications and internal procurement policies to create a more sustainable supply chain. Some of the elevated supply function actions we have observed include:
• Evaluating business needs, market conditions, and sustainability value drivers (research / benchmarking) to improve supplier relationships or initiating sourcing.
• Improving sustainable material selection and supplier
manufacturing
processes as part of supplier selection criteria.
• Establishing key supplier performance
metrics
to ensure continuous alignment with sustainability targets.
• Reducing inventory levels on non-critical supply resulting in lower carrying cost, waste and material obsolescence not only internally but across the entire supply chain.
The ability to effectively
engage
key supply chain stakeholders in long-term business sustainability we believe is a required "stay-in-business" strategy. By adding general eco awareness or simply incorporating a few sustainability concepts into and existing supply chain best practices, companies can proactively address supply stability and quality issues from a different perspective.
At
Taiga Company
, our professional consulting works with clients to build a long term business sustainability plan that identifies and cultivates critical touch points in the supply chain. Our sustainability consulting stresses the value in taking proactive steps to engage and leverage the supply chain.