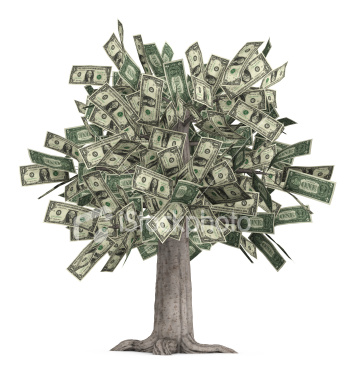 The past year has seen a significant shift in eco awareness and the debate on climate change. In the world of business and finance, climate change has developed from a sidebar topic to a mainstream conversation. Accompanying climate change discussions are questions as to how to increase eco awareness in business and simultaneously see results in the bottom line.
For many executives considering sustainable business strategies, many questions surface; specifically, "what is the
business case
for sustainability and why should we hire a consultant?"
According to an Aberdeen Group study,
The ROI of Sustainability: Making the Business Case
, top performing organizations view sustainability as a "must have" strategy for long term business viability and success. The top drivers for business sustainability implementation identified in the study include:
• Desire for Social and Environmental Stewardship – 56%
• Increase or Maintain Brand Reputation – 48%
• Stakeholder Pressure – 29%
• Rising Energy Costs – 22%
• Present or Expected Regulatory Compliance Mandates – 22%
While many organizations may have a strong corporate desire to demonstrate environment stewardship and corporate responsibility, companies most often have to build a strong business case to justify time and resources. Stakeholders, regulation, supply chain risk, and other factors weigh heavily in the business case for sustainability and having a sustainability consultant can help you. How?
•
You have a vague sense of what you should do for the environment, but you don't know what to do or how to do it.
•
You are well informed, but need direction in translating this knowledge into your day to day business operations.
•
You have integrated sustainability concepts into the organization, but need help achieving aligning and extending corporate sustainability vision to multiple levels within the organization
•
You want to drive profitability through stakeholder participation, but don't know where to start.
As mentioned in our eco friendly consulting practice, business sustainability is best appreciated when viewed through the lens of your business. Consider the possibility that
Sustainability is a Profit Center
:
Reduce business cost:
Sustainable business strategies of waste reduction, energy efficiency, and other operational efficiency measures reduce costs and enable competitiveness.
Improve Sales:
Business reputation matters. Developing and delivering commercially successful products and services that build customer loyalty are essential in today's markets.
Integrating sustainability concepts into core business functions makes companies more nimble in this fast-changing world. It makes brands more attractive to consumers and retailers, and its management more respected by employees and the financial markets. In short, the drivers for improved business sustainability equate to improved performance.

Taiga Company
's professional consulting can assist you in translating your intention to do the right thing into a sustainability plan that will make a difference for your business as well as the environment.